The AFRICA HOSPITALS DIRECTORY is a comprehensive database of hospitals in over 25 countries in Africa. Available for instant download in Excel format, this database of hospitals in Africa is specially compiled for promoting direct B2B contacts between the hospitals in Africa and suppliers of hospital equipment, hospital supplies, medicines, laboratory equipment, disposables and other hospital related products and service.

The AFRICA HOSPITALS DIRECTORYis a must for export-oriented enterprises looking for business partners in the medical and hospital sectors in Africa – one of the fastest growing sectors for business in Africa.

There is a great demand for various products and services in hospitals across Africa. This database of hospitals in Africa will help you reach your target audience and develop direct B2B contacts with potential buyers in African hospitals and promote your products and services in the new and emerging markets in Africa.
Africa Hospitals Directory 2018
In MS Excel format
Perfect database for email marketing in Africa
Over 8,250+ listings
Classified under different categories
Also available for direct download in Excel spreadsheet format
Database of hospitals in African countries
Included in Africa Hospitals Directory:
Product Details
Product Name: Database of Hospitals in Africa 2017
CD-ROM Availability: CD format: the item usually ships in 24 hours (Courier charges extra).
Online Download Format: Instant Download in Excel format
Software Requirement: MS Excel
OS requirement: Windows / Mac
Last Updated on: January, 2018 
Features
---
Search by Company Name
Perfect Email database for email marketing
Choose by business category
Database of importers in Hospitals Sector
Language

English

Geographical Coverage:

Angola, Cameroon, Congo, DR Congo, Cote d'Ivoire, Egypt, Ethiopia, Ghana, Kenya, Liberia, Mauritius, Morocco, Mozambique, Namibia, Nigeria, Rwanda, Senegal, South Africa, Sudan, South Sudan, Tanzania, Tunisia, Uganda, Zambia, Zimbabwe

Database of Hospitals
Fields included:

Company Name, Address, Phone, Fax, Email, Website, Business Category... and more * Not all entries are filled with each field
DOWNLOAD NOW US $350
Pay Online by Credit Card (through Paypal)
SHARE ON
---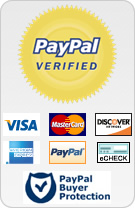 ---