This Directory contains the latest and complete information about your potential business partners in several countries across West Africa.
Listings of Top Companies in West Africa
In MS Excel format
Classified under different Trade Categories
Up-to-date database
Over 120,000 listings from 10 countries in West Africa
Most listings with E-mail addresses.
Classified under different trade sectors.
Also available for direct download in Excel spreadsheet format
Instant direct download in Excel format
This Directory is essentially produced for international exporters, importers, manufacturers, traders and merchants looking to establish contacts with their business counterparts and importers in West Africa.

This Directory is a must for export-oriented enterprises looking for business partners in the booming and lucrative markets of West Africa.
Included in West Africa Importers Directory package:
Product Details
Product Name: West Africa Business Directory 2018 Bundle Pack
CD-ROM Availability: CD format: the item usually ships in 24 hours (Courier charges extra).
Online Download Format: Instant Download in Excel format
Software Requirement: MS Excel
OS requirement: Windows / Mac
Last Updated on: January, 2018 
Features
---
Search by Company Name
Perfect Email database for email marketing
Choose by business category
Database of importers in West Africa
Language

English

Geographical Coverage:

West Africa

Database of Companies in West Africa
Fields included:

Company Name, Address, Phone, Fax, Email, Website, Business Category... and more * Not all entries are filled with each field
Total Value: US $1500
SPECIAL BUNDLE PRICE ONLY US$ 750
Pay Online by Credit Card (through Paypal)
SHARE ON
---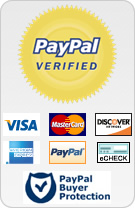 ---